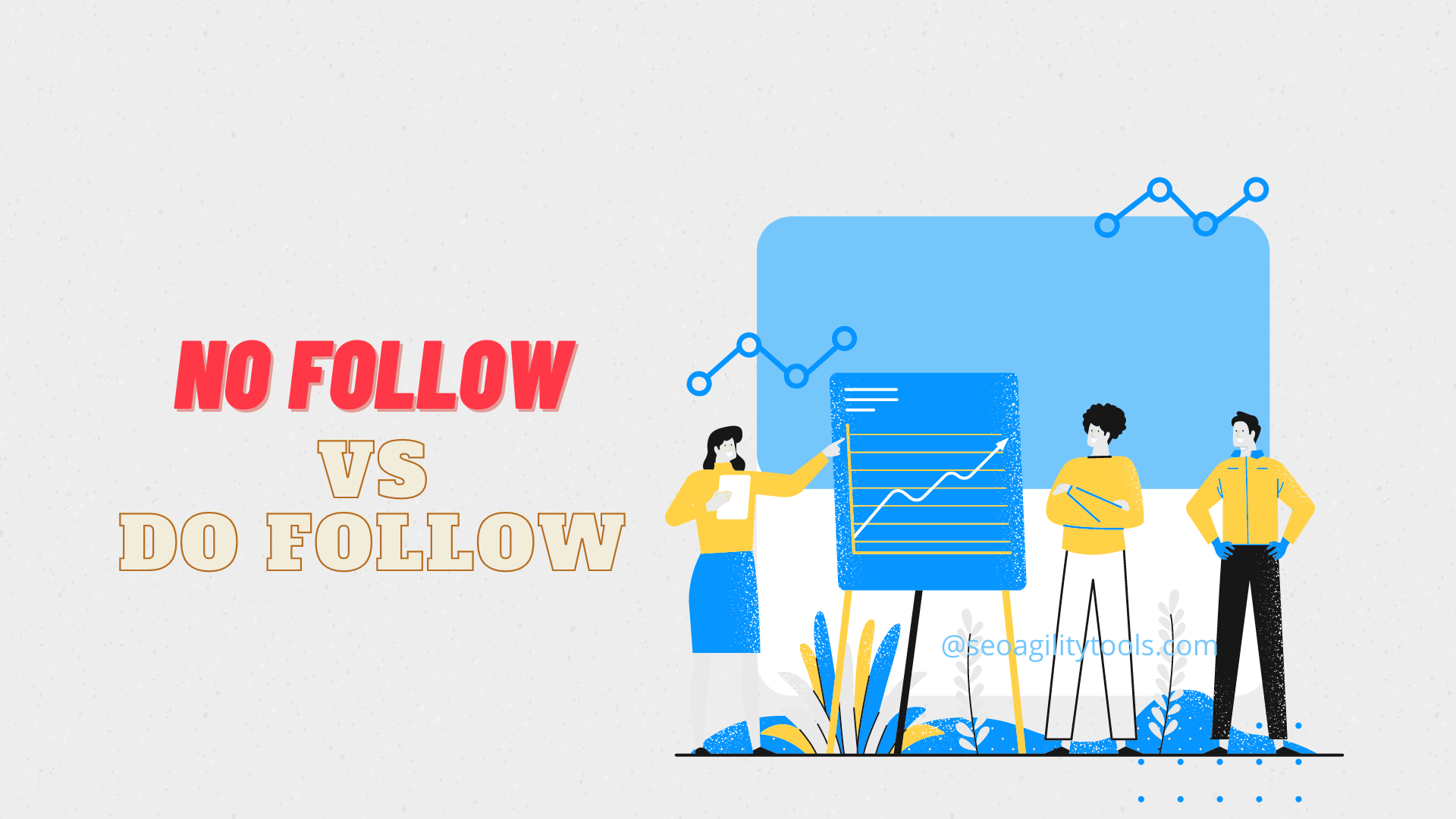 Nowadays, SEO is a buzzword for the website owners to achieve incredible benefits. Whenever we are accessing SEO strategy, we should be aware of common words like nofollow, noindex, dofollow, doindex and so on. Links are important since search engine travel from one site to another through the links like nofollow and dofollow. The above mentioned terms are very important in the SEO tactics. If you are new to the NoFollow and DoFollow terms, read on further and sure you will come to know the different between the two!!
What is known as nofollow & dofollow link?
A nofollow link is a hyperlink with a relation rel="nofollow". It is described in the HTML code with different attributes and conveys search engine not to pass any rights to other websites from link page to the target page. However, SEO strategy has little significance about the nofollow links.
To fight with the spam comments, Google introduced nofollow link in the year 2005. Simple in words, if you find nofollow link on the search results, Google doesn't provide any power to transfer the information. And also, it doesn't help you to improve the website rankings as well.
The dofollow link is the one that is used to pass the authority in the search results. It appears like rel="dofollow" attribute in the HTML code. Here are some other attributes that describes nofollow and dofollow description!
rel="dofollow" attribute in the HTML code
rel="sponsored" for sponsored attribute or paid links
rel="ugc" attributes for the generation of making comments or forum posts
The rel="nofollow" still in use and it has no power to pass authority. Moreover, you can merge the above mentioned attribute values in one attribute.
For instance: rel="ugc nofollow"
Do nofollow links has any value?
Of course, nofollow link has no power to increase the website rankings but some people claim that nofollow link has the power to increase the traffic rates of the website. Although nofollow link doesn't have any power, it can able to contribute something in several ways like the following:
Nofollow links are essential for profile:
It is obvious that Google page offers search results with a combination of both nofollow and dofollow links. If the website find that is the nofollow link and sure it will not transfer the authority to other according to the instructions of Google. But, it appears naturally on the website and do not contact any other site in the search results.
Nofollow links- increase brand exposure and traffic rates:
The websites that has high-traffic rates provide nofollow links to your website. Of course, it may not be a great and direct source to your site's ranking but unknowingly it helps to boost traffic rates when readers click the link at least once. If a visitor arrives to your website through different website links, Google analytics will estimate the traffic rates. Traffic is a great way to prove your hard work in front of others. With the help of high traffic rates, you can drive more customers to your page to increase sales and revenues. Undoubtedly, if nofollow link is generating you more leads and conversions, then absolutely a valuable option.
For example, rel="sponsored" or (rel="nofollow") you can make use of the attributes separately otherwise combine the values like the following
rel="sponsored nofollow"
If you website are linked to any popular sites like New York Times article, you can get a chance to avail of great exposure since you website are available for reference link. Also imagine the benefit of linking your website at the famous sites and sure you will get social media intention to your resource. Of course, nofollow will not directly boost your website rank, but can get a chance to reap a great source of traffic rates and exposure!! People are spending at least one time on the Google, and so clicking and sharing may happen at any time.
Nofollow links bring more dofollow links:
When you bring exposure through nofollow links and sure it is a great way to boost brand awareness. With this, more and more people will hear about your service and there is a chance to follow your website. While doing so, you will get a chance to grow dofollow links. For example, if you are finding any content on your site, surely you will open the reference link present in the website, right? Likewise, you can bring more followers on your site through nofollow links.
Gain Trust to follow links:
If you are providing high-quality and informative content on your site, readers will appreciate the work and make the nofollow links into dofollow links to enhance the traffic rates. Providing good quality content will help you to gain trust among the customers. The readers will support your information and connect the page with a follow link thereby you can increase the traffic rates.
When to Use Nofollow & Dofollow Links?
Now, you all cleared about the nofollow and dofollow links, right? When you are linking your site to third party sites, you can find drastic changes on your traffic rates. For instance, many advertising links, sponsored blog posts and some other links are paid version and so they used to follow nofollow links. With this, you can't able to play with a Google.
When you are going to use nofollow and dofollow links, you need to predict the correct time to use on the search results. If you have found any untrusted commands on your site, you should believe that they are from nofollow links. For example, you are accepting sponsored post, and then you need to add the nofollow link within your site. To add the link to your niche, modifying code helps a lot.
First and foremost, switch to the HTML code on your blog edit tool and so you can able to edit the code without any hassles
Choose the link that you wish to make nofollow
After that, you need to include the nofollow element. For reference visit the official website and sure you will come to know the steps on modifying the code.
How to differentiate Nofollow or Dofollow link?
As in general, it is somewhat difficult for the web users to identify whether it is nofollow or dofollow link. Anyhow, there are two ways you can discover the difference between the two links. Here is couple of ways that highlights nofollow links.
Check manually
Use a Chrome extension
Check manual:
If you are going to check manually, you need to view the page source at first. For example, in the chrome browser, click the menu and then put a mouse over developer. After that, click "View Source" option. Now, a new window opens in that you will notice source code for the site you are in. Now, you will find a word in that page which is highlighted for your reference. From that, you can differentiate which one is nofollow and dofollow link.
Chrome extension:
If you are going to check pages for nofollow links, make use of a plugin and sure you will find nofollow links which is marked in red color. Make use of the option and differentiate the links as possible for your reference.
Visit the "On-page SEO"
Snap on outbound links
Having nofollow backlinks is bad?
The answer is no….!! At the same time, SEO need to have dofollow links on their site and so it is always better to have dofollow on your side. But, having nofollow link is not at all a problem since it may offer a great opportunity to increase the traffic rates and website rankings. If you are not satisfied with the nofollow links, there is an option to call the webmaster. With this, you can remove the nofollow links from your site and boost your page rank to the top in the search results. Well, please don't make an issue or worry about having too much nofollow links on your page.
Good news for the websites having nofollow links…!! Recently, Google has announced that they will consider nofollow links for the page rank results in the search engine. At the same time, if you are placing a nofollow links at a bottom of the page will not offer any impacts but when you place at the top of the sites, there is a chance to create some impact. Why not? There is a high chance for the site grows as well with the help of nofollow links; to be frank, you will reap more and more benefits anyway!!! Having nofollow links are natural and sure you will find additional benefits with the same.
How to verify for issues with Nofollow links?
If you are the one who is unable to differentiate nofollow links and to verify the nofollow links on your site, you can make use of SEMrush Site Audit tool. With the help of this tool, you can get desired information you are searching for. The tool clearly provides the list of nofollow links on your site. If you are ready to find out the nofollow links, you can utilize the SEMrush tool and sure you can get the results as soon as possible!
For example, if you are having three links on your site, SEMrush tool help you to differentiate the nofollow links with red color and so you can discover the nofollow links. While doing so, you can avoid the splitting chance of followed links to increase the page rank. Well, the above article helps you to identify dofollow and nofollow links on a page, right? Make use of this and find out a way to increase the traffic rates!!!